Back
The Xantech® brand from Nice North Americais one of the most trusted names in Video over IP (VIP) and IR, delivering best-in-class solutions to our customers. Recently, we announced the launch of our TV Director App, an easy to use solution for bringing next-level control to any commercial Advanced Control Module (ACM) and VIP system.
We've created a user-friendly solution that puts the ease of controlling systems in the palm of your hand. The TV Director App features an intuitive drag-and-drop interface which uses live snapshots of all sources and displays, making it simple for anyone to route premium 4K audio and video to a system. We'll walk through the benefits of the app in addition to setup and usage. Let's get started!
Benefits of Installing the TV Director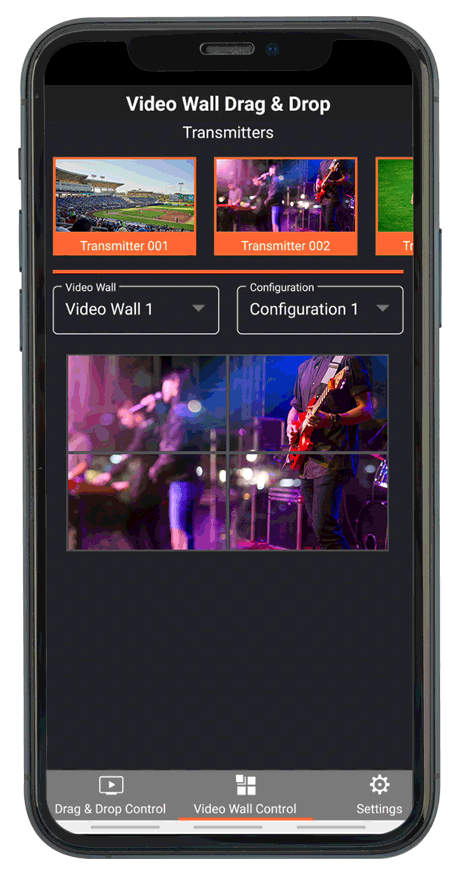 Managing a VIP system has now become easier than ever with virtually no setup or configuration required. Plus, users can avoid the costs of investing in additional equipment and hardware such as a dedicated control system, which is typically required. By installing the TV Director, consumers will be offered the following features:
Access to the ACM web interface module for configuration and control of the Xantech® VIP System
Preview shows the current content on sources and displays
Simple drag-and-drop interface to perform a switch
Video wall selection with built-in management tool for simple routing
Customized user interface
The app is compatible with any Android and iOS operating systems and is available to download on the Apple App Store and Google Play Store.
App Setup and Usage
Follow these simple steps to set up your application in mere minutes and begin using your Xantech TV Director App:
Install the app via Apple App Store or Google Play Store
With your mobile phone or tablet connected to the same ACM, automatically scan for a VIP system
Alternatively, if you know the IP address of the ACM, type the information directly into the setup screen of TV Director
Drag a source and drop it right on top of any display
That's it, you have successfully configured the Xantech TV Director App!
Note: The TV Director App requires a fully operational Xantech VIP system. After all sources, displays, and VIP hardware are connected and powered, the ACM scans and discovers all Xantech equipment connected to the network.
Comment below to let us know how the setup and configuration worked for you and how you're enjoying the ease of controlling your VIP system from your smart device!
Back