Built for Every Situation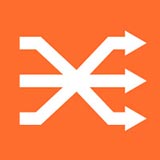 Matrix
Infinitely scalable beyond
square configurations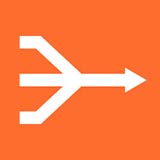 Switch
Many-to-One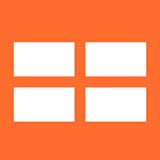 Video Wall
Simple Multi-Video
Wall Management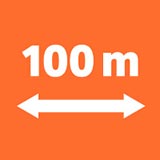 Extend
One-to-One

Split
One-to-Many
Easy Control Integration:


The Xantech Premium Video over IP (VIP) platform distributes HDMI video over a 1GB Network switch with an imperceptible 1-frame latency. Using lossless compression technology, Xantech delivers HDMI, IR and RS-232 to lengths of up to 100m over a single CAT cable. As with all Xantech products, ease of installation is a must and the new 4K UHD Video over IP solution can be installed in minutes without the need for any networking qualifications.
Adding the Advanced Control Module to any Xantech Video over IP system opens a new level of control with drag-and-drop routing and easy access from any third-party control system.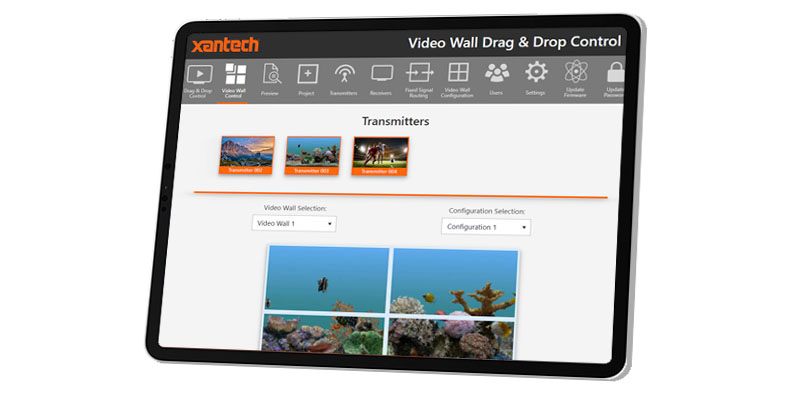 Control it All
IR/serial passthrough and IP bridging help manage all of your A/V devices, sources, and displays
The USB 2.0 ports can be used by keyboards, mice, storage drives, and interactive device control
Control every signal with independent routing of video, audio, USB, IR, and serial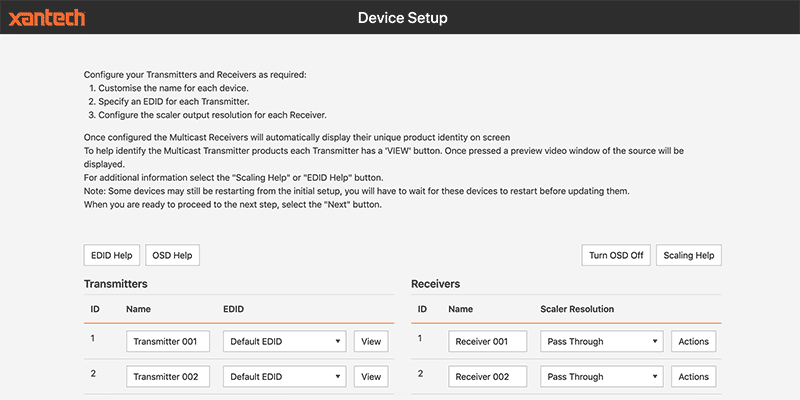 Making Setup and Installation Easy
Wizard-based tool helps you save time by completing setup in a few simple steps
You don't need to be a network professional with automatic device discovery and setup
PoE powered units helps save valuable space in the rack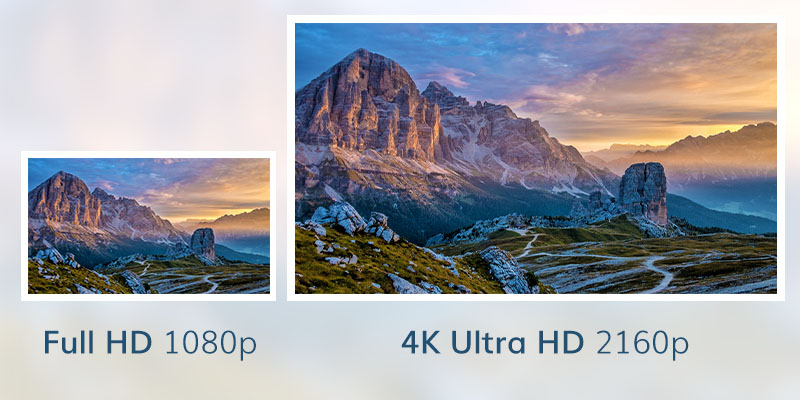 Exceptional 4K Ultra HD Quality
Supports 4K Ultra HD (3840 x 2160) and HDR that is available on the latest HDMI 2.0 devices
The built-in scaling ensures that every source will work with any display
Exceptional picture quality with virtually latency-free performance (1 frame)

Any Size, Small or Large
Supports nearly an infinite number of sources and displays for any sized installation
Save time and money with the ability to add sources and displays at any time
Make it easy to mirror content on multiple displays using the daisy-chain feature found on all receivers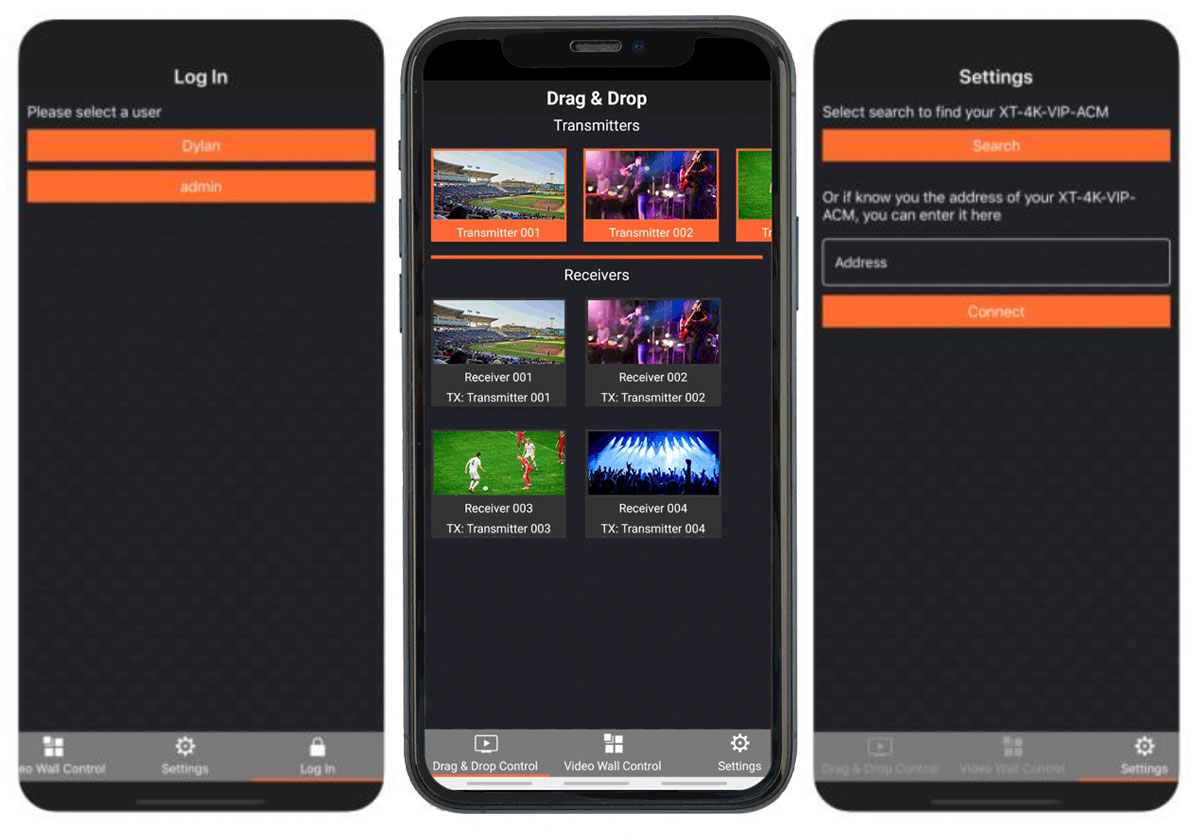 Download the Xantech® TV Director App
Put the power of the Video Over IP (VIP) system right in the palm of your hand. Available for mobile phones and tablets on the Apple iTunes and Google Play stores, Xantech® TV Director makes managing your VIP system simple. An intuitive drag-and-drop experience is combined with live snapshots that let you switch with confidence, knowing exactly what sources are being directed to each display. Designed for both Residential and Pro customers, manage any size VIP system along with videowalls for a truly simple control experience.
Key Features and Benefits
Wizard-based installation for easy set-up and installation – basic product installation and configuration takes just seconds without needing a computer or configuration software
No need for knowledge of networks or creating VLAN's
Product supports full 4K UHD input, including HDR (@24fps) up to lengths of 100m
Exceptional image quality, virtually latency free (1 frame)
Receiver's built-in video scaler allows each display to use its optimal resolution
Scales to incorporate virtually any number of transmitters and receivers
Easy integration with all 3rd party control systems including ELAN, Control 4, Savant, Crestron, RTI, URC
Loop-out network port enables daisy chaining receivers to extend distances
IR control and IR pass-through control enabled
PoE from a compatible PoE network switch can power all components within the system
Designed to be configured with virtually any Layer 3 Gigabit network switch