HDMI Cables with X-Grip Technology
The Xantech EX Series High Speed HDMI Cable with Ethernet is the perfect solution for connecting 4K multimedia source devices and displays in a wide variety of residential and commercial applications. Supporting the latest HDMI features, plus all previous specifications, the Xantech EX Series Cable is designed to exceed the bandwidth requirements of today's UHD content.
Delivering stunning 4K content requires the best components and cabling. Xantech EX Series Cables are built to exceed the needs of today's content with high quality construction that integrators can rely on. Xantech. You turn it on, we make it work.
X-Grip Technology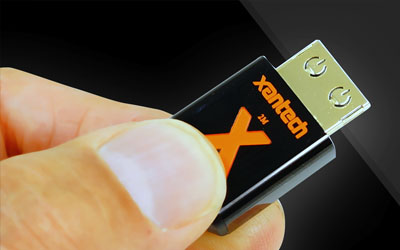 4k @ 60Hz 4:4:4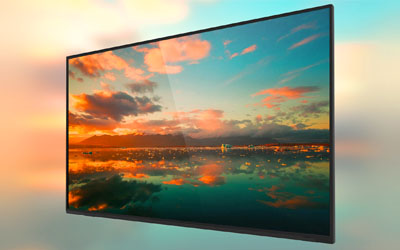 Flexible Cables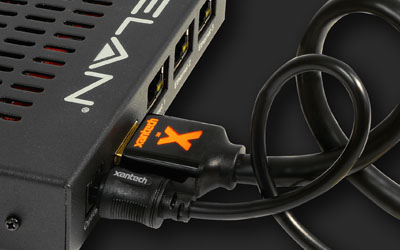 Built to Last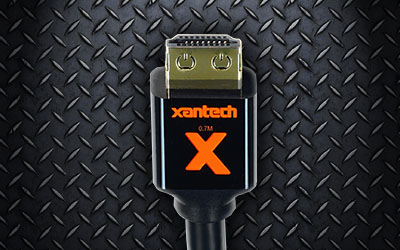 EMI Prevention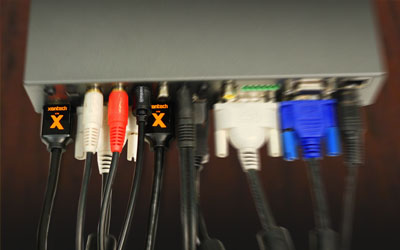 Dress Appropriately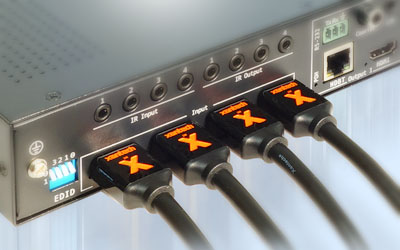 The Xantech EX Series Cables are now available in convenient and durable bulk-packs to increase efficiency and your bottom line. Always having Xantech EX Series Cables on-hand reduces supply runs while on the job site, keeping your technicians productive. All bulk-pack boxes are identical in size for easy storing on the truck or in the warehouse. Quantity per pack is based on cable length. Easy tear-away tab allows for gravity-fed access of a single cable, or open the top to grab multiple cables at once. Know what to charge your customer and when to reorder more Xantech cables with an inventory tracker printed on the box.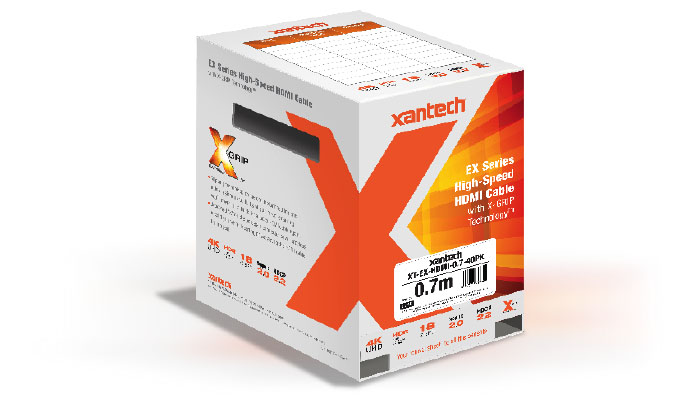 The Xantech EX Cable Series Truck Kits make it even more convenient to stock your fleet and increase your bottom line. Each Truck Kit includes six bulk packs, one of each length. Strap them in to ensure your techs always have the right length Xantech EX Series Cable on-hand. Take advantage of all the bulk pack features and give your customers the benefits of the Xantech EX Series Cables. Reorder and replace with individual bulk packs as needed.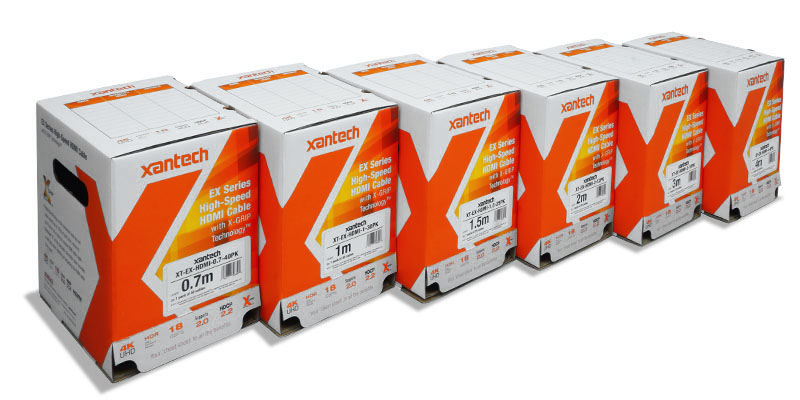 ---
Browse EX Series HDMI Cables